This is the study area for Kidderminster BID and we will be working with businesses within this area over the coming months to deliver the BID Business Plan.
Streets included: 
Blackwell Street
Bridge Street
Bromsgrove Street
Bull Ring
Callows Lane
Church Street
Corporation Street
Coventry Street
Exchange Street
Green Street
High Street
Lion Square
Lion Street
Lower Mill Street
Market Street
Marlborough Street
New Road
Oxford Street
Prospect Hill
Rowland Hill Centre
Swan Centre
Vicar Street
Waterloo Street
Weavers Wharf
Worcester Street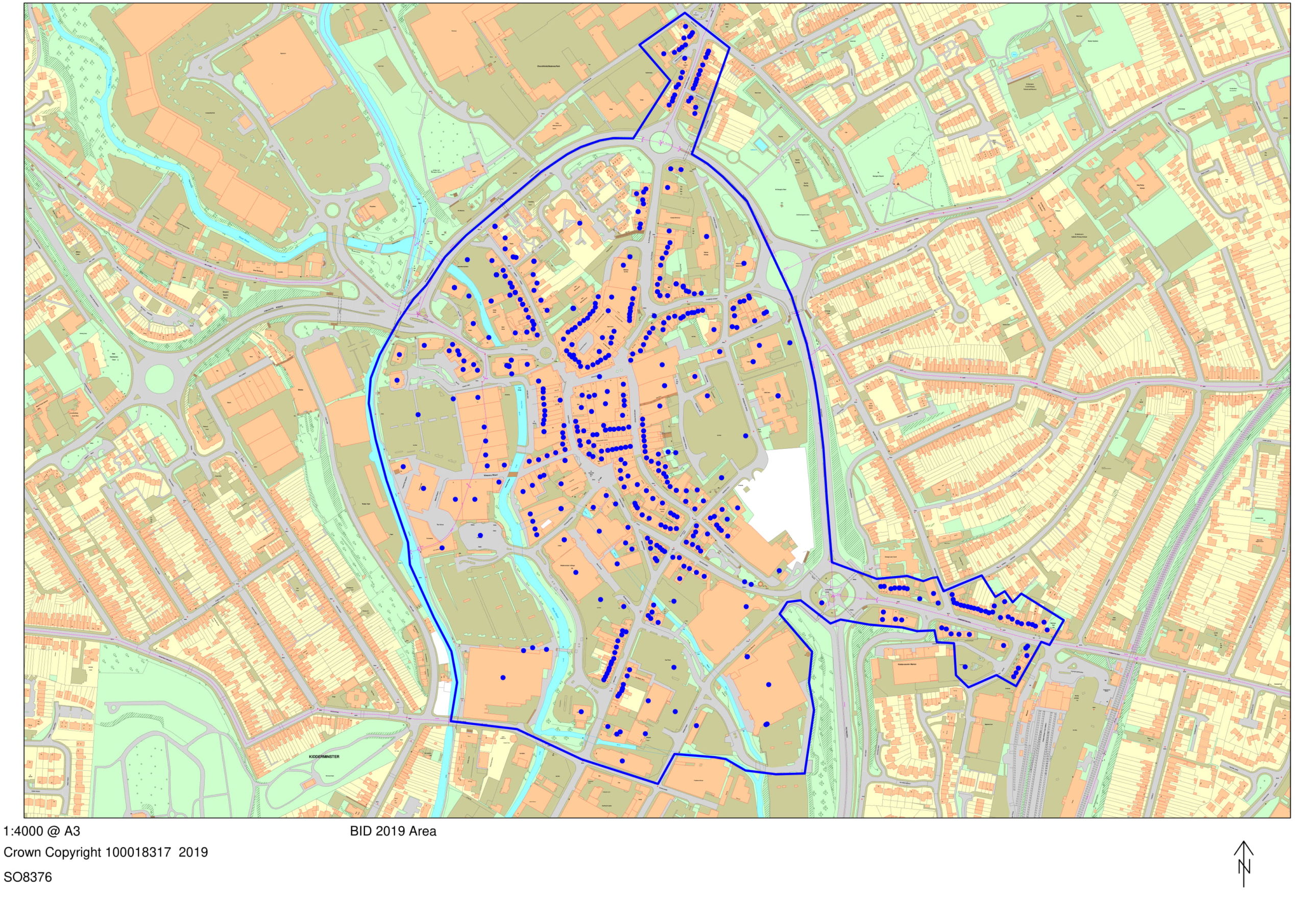 Comberton Hill and Blackwell Street (north of the ringroad) have also been included but will not be able to vote and will not be required to pay the levy.
To check if your business is in the BID area, get in touch with us!