Faces of Kidderminster – Geek Retreat
We are planning to introduce you to some of the fabulous people in our Kidderminster businesses during the next few months.
Stefan Austin is the owner of a new shop in Kidderminster town centre which is on a mission to share a love for all things geeky. The store, in Worcester Street, has had a busy start and is so popular there was a queue outside on the day it opened.
Geek Retreat is aimed at fans of gaming, sci-fi, anime and superhero movies. It sells collectables, trading card games, board games, American candy and milkshakes and is a friendly place to meet, eat, trade and game.
'The idea is to make a community hub for geeks to enjoy,' said Stefan who opened the shop with his wife Natalie at the end of April. He also launched an e-commerce store earlier in the year.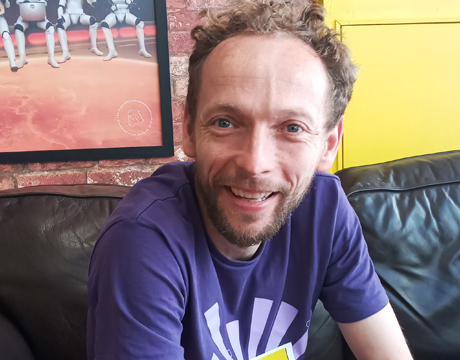 Stefan used to own a carpet and vinyl shop which was also on Worcester Street. 'I was good at my job before, but it was just work for me,' he said. 'This doesn't feel like work. It is also my passion. I really look forward to being here. It's great to talk to people who want to talk to you about their interest. The time just flies by.'
Stefan refurbished a vacant unit, and did a lot of the work himself, with support from family and friends. 'It means such a lot to me to see it all come together. I'm really proud of how it looks' he said.
'It was fantastic to open he doors, and quite emotional. There were people waiting outside for an hour before. We sold a lot of the stuff within a few days of opening and we have had to get more stock in.
'People are really pleased there's something like this around here. It's a bit different.'

The store has attracted customers from Kidderminster but also further afield including Dudley and Worcester.
'We're not far from the train station and so it is easy for people to get to us,' he said. 'It's something for visitors to the town to do but is also a place for people who want to come regularly. People are desperate to go out and do something. I feel there was a real need in Kidderminster for something like this. Geek culture is becoming more popular.
'I want the shop to have an open friendly atmosphere.'
Stefan believes more independent stores will open in Worcester Street. 'I think the rents in Worcester Street are reasonable,' he said. 'I feel we can go from strength to strength.'