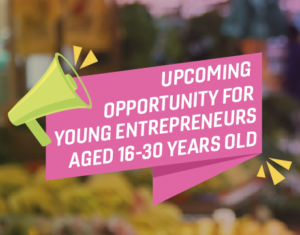 A fantastic business opportunity for young entrepreneurs is coming to Kidderminster in the form of the Young Traders Market.
The Young Traders Market programme encourages young entrepreneurs aged 16-30 to use markets as a platform to start or grow their business. The programme has now been running for 10 years and starts with Local Events taking place across the UK with the best traders from each Local Event progressing to one of the Regional Finals. The best traders in the Region will then be selected to trade at the National 2-day final taking place in Stratford Upon Avon.
LSD Promotions will be holding a Local Event in Kidderminster on Saturday 11th June 2022. Any Young Traders aged 16-30 that are interested in taking part can contact Sam at LSD Promotions on 01384877336 or sam@lsdpromotions.com
If you would like anymore information regarding The Young Traders Market Programme please take a look at the NMTF's website here.