There's a great atmosphere on market days in Kidderminster. They are days to wander between the stalls or stop and chat to your friends. From gift ideas to fresh vegetables there's something for everyone at the vibrant and busy Kidderminster Market. It's on every Thursday and Saturday in Vicar Street and High Street in the town centre.
Alex Powell, Manager of Kidderminster BID, said: 'The market makes an enormous difference to the town. People come from far and wide. There are unique products on sale and its very affordable. The people on the stalls are friendly are approachable and some have been here a long time.'
The market offers shoppers a fantastic range of products. Nicola Sandford owns We're Brickin and it has been running for almost five years and has gone from strength to strength. Each week, we are amazed by the quirky figures, representing some of the most popular and sought-after characters from a wide variety of famous movies and TV shows. Nicola has a loyal customer base, with some traveling from as far away as Liverpool.

Keith Pinder runs a pet supplies stall, and he loves cracking jokes. He was a tiler before he started running the stall eight and a half years ago. The stall sells pet food and natural dog treats. The chicken feet he sells are particularly popular.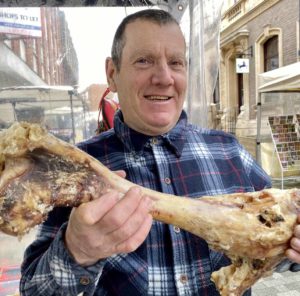 A wander through the market reveals hand painted stones, candles in the shape of unicorns, owls and hedgehogs, quality leather goods, and a stall selling a beautiful selection of crystals. There's colour everywhere from the popular stall selling silk flowers to another selling dream catchers alongside handmade soaps, necklaces, and tarot cards.

You will find net curtains in modern and traditional designs, and clothes- everything from sports bras and novelty boxer shorts to thermal tops, cardigans, and leggings.

For the animal lovers there's dog food, dog leads, and dog beds. A huge bag of swan and duck food is just £1 and there's food for canaries, budgies, and parrots. Dog treats include rabbits' ears, rabbits' feet, and pigs' ears.

The DVD stall has an enormous collection of DVDs. There's a watch and battery replacement stall which can do everything from replacing batteries to selling you a wooden watch.

You can buy household items at the market like cushions, and bin liners, and you will find puzzle books, and a selection of greeting cards at bargain prices.

The much-loved fruit and vegetable stall is at the top of Kidderminster High Street. A true taste of Thailand is also on offer with authentic Thai cuisine to take away. And there's a stall selling burgers and hot dogs.

Natasha Chiles who runs Krush! Cosmetix in on a mission to make your home smell amazing. She sells diffusers, wax melts and fragrances for diffusers.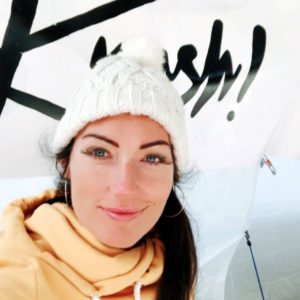 'I'm really proud of what I do because it is a top-quality product that everyone can enjoy,' she says. 'Make life smell nice' is her motto.
She's also proud of her prices. She is selling six melts for the same price as she charged in 2016.

Natasha, a mother of two, is at the market on a Saturday. 'I can still be a mum at the same time,' she says. 'I work on products throughout the week. We make everything we sell. Even the labels are printed and designed in house. We offer over 200 fragrances that we keep in stock, that are available to purchase on the market.'

Kidderminster Market is run by LSD Promotions.

'There are so many loyal traders who are passionate about what they do,' said Alex. 'Kidderminster is a traditional market town and is well known for its market. It's something we should be proud of.'