Visit Kidderminster This Summer
Here at Kidderminster BID, we wanted to share with you all the exciting tourist attractions in the local area you could attend or take part in during the coming Summer. After the past year (and a bit!) it is more important than ever to help Kidderminster Town and the surrounding area through local business support – what makes this even better is that you and your family or loved ones can have a great time too!
Local Tourist Attractions

There is an array of great tourist attractions in the local area, inclusive of The Severn Valley Railway, Museum of Carpet, The Safari Park – plus many more!

Recently, The Severn Valley Railway has gone back in time with the return of their Step Back To The 40's event – consisting of a range of events suitable for families and visitors of all ages to enjoy. The first weekend was a huge success, as you will be able to tell from the fantastic photographs shown within this news article.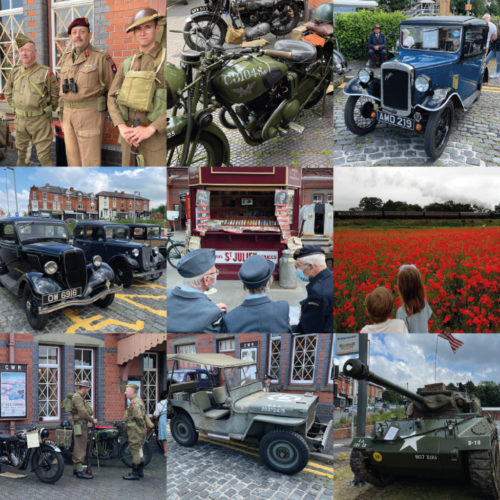 Town Hotels
If you fancy a weekend away to enjoy Kidderminster and the surrounding area, we also have a variety of wonderful hotels you can relax in.
• Premier Inn
• Travelodge
Town Restaurants
Would you like a bite to eat? Kidderminster town is bustling with restaurants and cafes, ready and waiting to welcome you to enjoy their popular food and drink. Take a look at just some of them who are currently listed on our Business Directory found here – be sure to select 'Food & Drink' in the filter.
Glamping Sites & Local Walks
Camping in style is going to be very popular this summer, but once again – Kidderminster has many options available to suit your requirements. Here is a useful website where you can find what you're after. How about an overnight stay at the Premier Inn at Weavers Wharf – it's the perfect starting point for a summer stroll as the Staffordshire and Worcestershire canal runs through the heart of our town centre. Starting at Weavers Wharf, there are beautiful routes both in the direction of Stourport or alternatively Cookley and Kinver. More details of local places to walk can be found here.

Discover More
If you would like to discover more about what Kidderminster has to offer, take a look at our interactive map found here, or follow us on social media to get the latest updates by using the links below: